MO

TU

WE

TH

FR

SA

SU
30

31

1

2

3

4

5
6

7

8

9

10

11

12
13

14

15

16

17

18

19
20

21

22

23

24

25

26
27

28

29

30

1

2

3
Events for September
1st
No Events
Events for September
2nd
No Events
Events for September
3rd
No Events
Events for September
4th
No Events
Events for September
5th
No Events
Events for September
6th
No Events
Events for September
7th
No Events
Events for September
8th
No Events
Events for September
9th
No Events
Events for September
10th
No Events
Events for September
11th
No Events
Events for September
12th
No Events
Events for September
13th
No Events
Events for September
14th
No Events
Events for September
15th
No Events
Events for September
16th
No Events
Events for September
17th
No Events
Events for September
18th
No Events
Events for September
19th
No Events
Events for September
20th
No Events
Events for September
21st
No Events
Events for September
22nd
No Events
Events for September
23rd
No Events
Events for September
24th
No Events
Events for September
25th
No Events
Events for September
26th
No Events
Events for September
27th
No Events
Events for September
28th
No Events
Events for September
29th
No Events
Events for September
30th
No Events
Vice Chancellor's Message
Multan the city of shrines, is one of the oldest cities of the subcontinent and the education loving people of Multan has always welcomed and loved scholars and saints from all over the world. All the University's activities are underpinned by values determined by our community. Despite of the limited resources, the University is trying to quench the thirst of the students for engineering/technology education.
We believe that every student has the requisite potential and our aim is to see that this potential is cultivated, raised in right environment and give back to our society a talented engineer/technologist from a student. I am proud of my team of intellectual teachers who are committed for achieving the task. We will shape the future through strong, innovative leadership and the provision of clear strategic direction.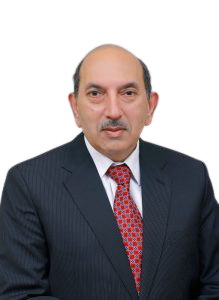 Muhammad Nawaz Sharif University of Engineering & Technology (MNS-UET) is a higher education institute located in Multan, Pakistan. The University was established in 2012 on the initiative of Chief Minister Punjab. The major objective is to provide quality professional education in the southern region of Punjab province. The current campus of MNS-UET is located in the premises of Government College of Technology (GCT), Qasimpur Colony, Near BCG Chowk, Bahawalpur Road, Multan. A piece of land has been purchased by the Government of Punjab for the construction of new main campus of MNS-UET in near future. This piece of land consists of 210 acres and is situated near town Lar on the same Bahawalpur Road (4 kilometers off the main highway, and to the east , near Chak 14/Faiz), National Highway N5 , 21 kilometers away from the current campus.
---
Last Updated on July 2nd, 2021 at 4:07 PM